it has been a while since Mommy let me post, but I am back now. My big brother, Landon, has been sleeping in his bed and not with mommy & Daddy, so I have been sleeping inbetween them a lot more. I really like this. It means I can get some extra lovins every night.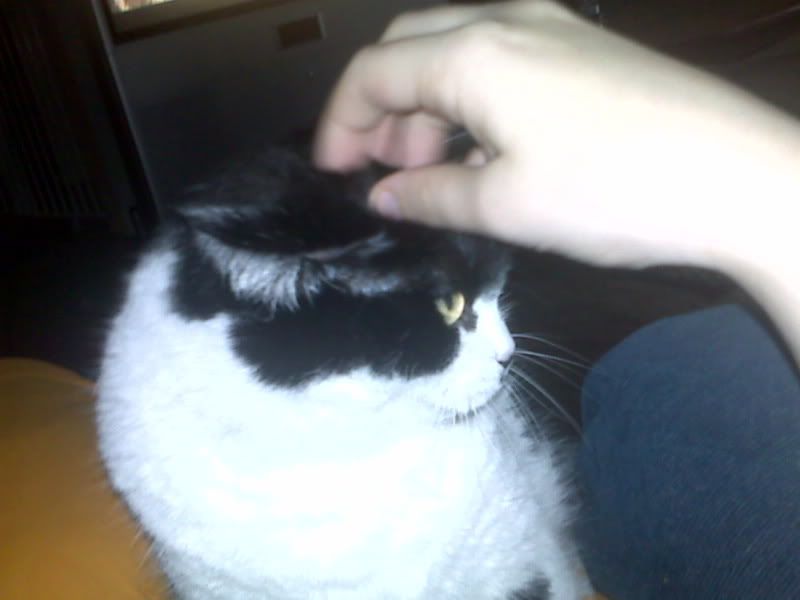 Here is me getting some head scratchin. I love when Mommy does that. Right after she took this pic, I showed her how much i loved it by fluffin her tummy. I think she likes that!
So, my Daddy's birthday is tomorrow and Father's Day is Sunday and I am trying to decide what I want to get him. Maybe some fluffin's and luvs.