Well, I had ANOTHER visitor in my room this weekend. Just like last weekend. This time it was my Daddy's little girl that doesnt live here all the time. But, when she does come over she takes over MY room. I am going to have to have a serious conversation with my mommy and daddy so they understand that I do not want visitors!!
As for this afternoon, I plan on taking it easy yet again once the visitor leaves. Mommy is trying to decide if her and the other beans are going to the
2008 Helen Keller Festival
.
The website says no animals allowed (unless they are helping the handicapped), so I couldn't go if I wanted to!
I also thought I would share some pictures that mommy did on
Sketch My Photo
for free. They also let you get an even better quality sketch if you pay only $2.00...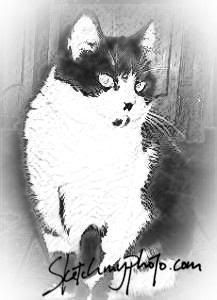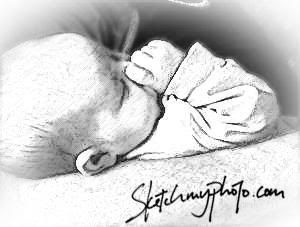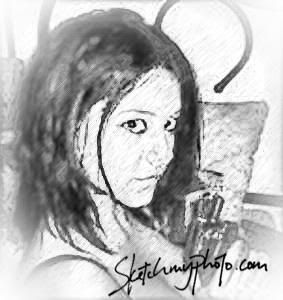 Also, again if anyone knows of any manx or bobtailed kitties, let them know about the
BobTailed Kitties Group
!!!
Other than myself, we only have 2 other kitties! When we get more, Mommy and I plan on doing fun contests and other fun stuff!
=^..^= GIZMO