Haha, when mommy got up this morning she found a nice surprise for her in the kitchen floor. I eated my foods and then preceded to throw some back up. Sorry, if that's TMI, but I have a habit of not chewing my food when I eat, then I get all sicky, then I'm all better. Mommy reminds me all the time to chew my foods but I just get so excited that I dont listen to her.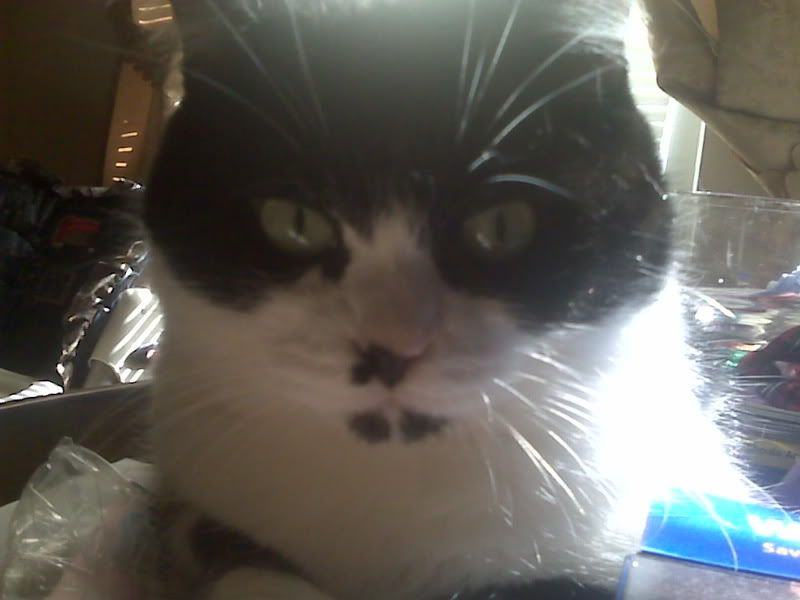 At the
BobTailed (& Manx) Kitties Group
we have another new member. It's
Angus Mhor
!!!