I thought I would introduce you to my Mommy's brother & sisters that are kitties.
This is Sandy, he jumped the fence last year and wasnt found until about 3 months later. He is still skiddish from time to time. Grandma wanted to rename him Garfield, but he wouldnt ever answer to that. Also, he gets as many packs of yummy wet food in pouches as he wants. That is not fair!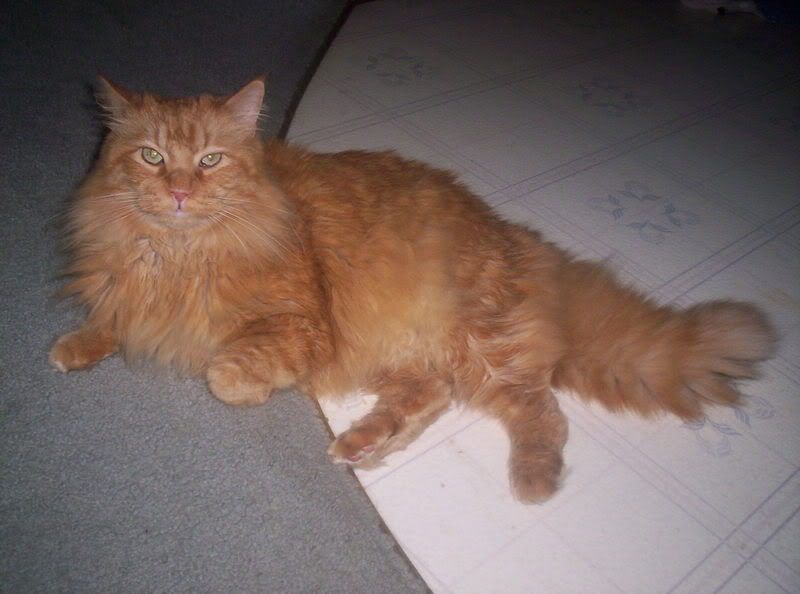 These are the twins Snowbell "Snowy" and Chloe. Snowy is the one with the red collar and Chloe has the blus collar.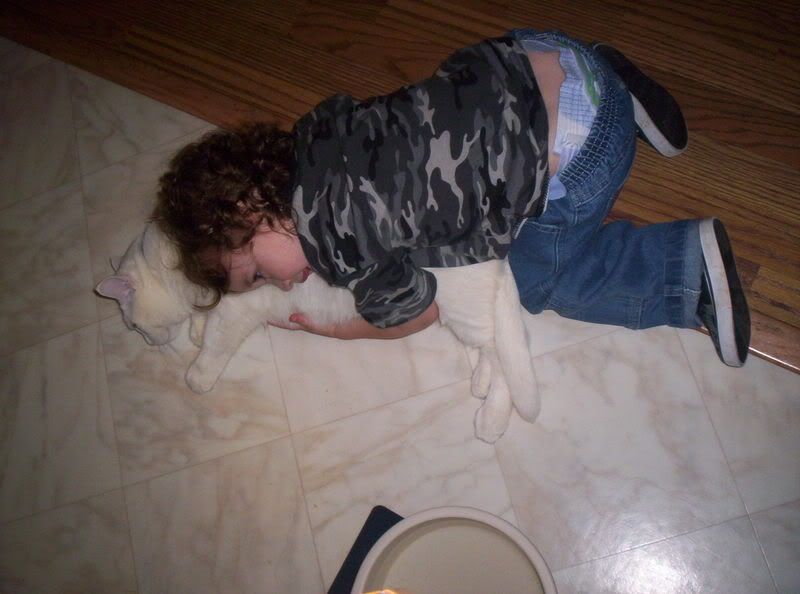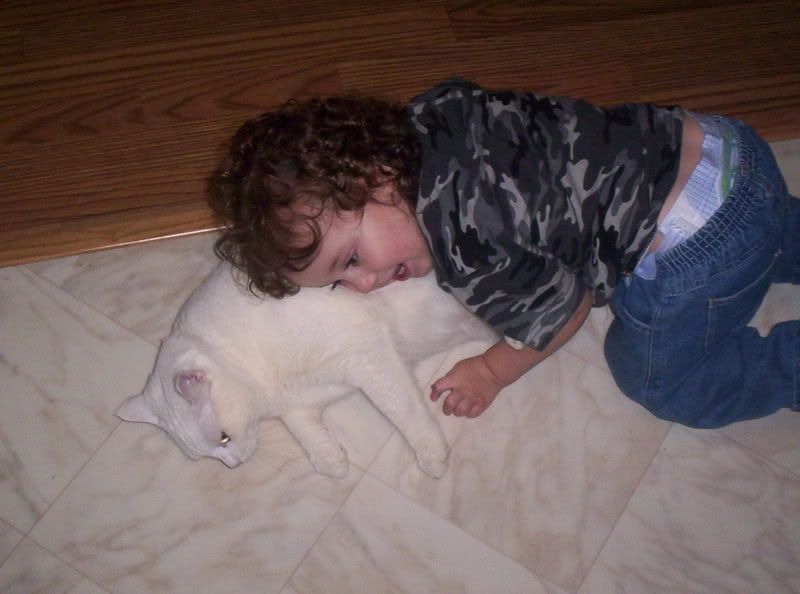 I am also thinking of doing a memorial post to my sister Jewels who went to Rainbow Bridge on September 16, 2001. Yes, just 5 days after Sept 11..That was not a very good week for my mommy. I am going to have mommy find lots of pictures and other things for this memorial. I thought it would be a good idea since Sunday is memorial day. So, check back Sunday for this post that means a lot to me!