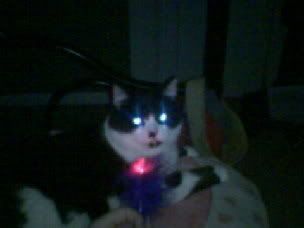 So, they are still cleaning around here! When will it end?!? I hope soon, I am getting tired of having to inspect everything when they move something around. I am the official inspector of newly moved things. So, it is my job and they are wearing me out!
In other news, I got some stinky goodness last night! Daddy didnt tell mom and I didnt either so then I begged Mom for some smoked turkey she was eating and I got some! Yay! THEN me & Daddy informed her I had already had "good food" as they call it. I also got some temptations. So, by bedtime I had a full tummy and was ready for my nightly rubbins.
Have a great Monday Everyone!!!