First I would like to thank everyone for being so nice and welcoming me!!!
I received the picture in my e-mail as well. It was very sweet!
Lookie what I got into for breakfast! Mommy's french toast with strawberries and whipped cream! Ooo it was so good.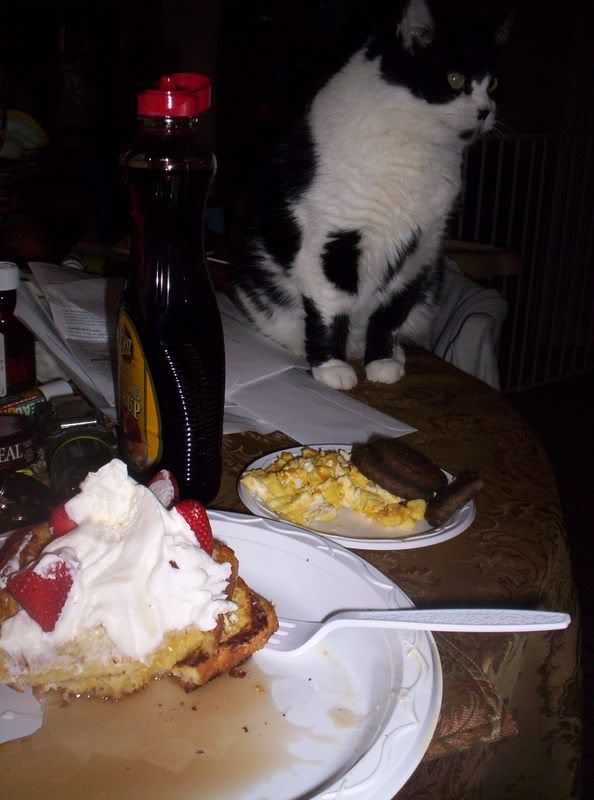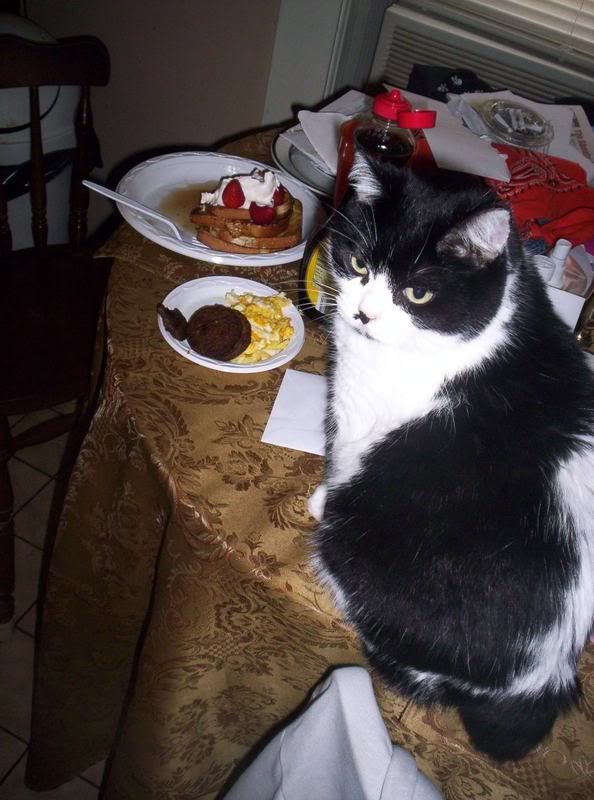 Then, I had to have a drink, so I made my mommy put some water in my cup in the bathtub. I don't like it out of my kitty bowl anymore. This is more fun. I like to knock the cup over and spill the water everywhere when I'm done.
Also, when I mentioned I have 2 little brothers, I meant human brothers, sorry! I forgot to tell you all that. Here is a picture of them from Easter :